Secure Data Destruction Methods
This is one of our most popular FAQs when we are contacted by a client as a company or organisations data is of complete paramount . If the data falls into the wrong hands this could be disastrous.
We have complied a list of the most effective methods of secure data destruction & removal which are currently being exercised in the industry. 
The list also advises which methods we use as a business and as to why we implement these tried and tested methods over and over again.
TechTarget defines data destruction as "the process of destroying data stored on tapes, hard disks and other forms of electronic media so that it is completely unreadable and cannot be accessed or used for unauthorized purposes."
Data Destruction is an umbrella term for effectively the removal of data from any data bearing device as only certain devices contained in an asset hold sensitive information . These assets MUST be handled correctly and in a professional manor. If not you run the risk of a data breach which can destroy a companies reputation & could cost thousands of pounds in fines.
Software Destruction / Data Overwriters
As a IT Recycling company & all other IT disposal companies our main aim is to re-use , refurbish and re-sell all IT assets . Saving electrical WEEE waste from ending up in landfill and providing financial gain for our company. 
As you use your device data is written to the platter on your hard drive this could be that important excel document you've been working on to a HR document with an employees personal information. If the file is deleted from your desktop the space which this particular file took up has now been marked as available and will still exist on the hard drive until this particular part of the overdrive has been over-written with new data. 
The Data overwriting method writes data to the entire drive containing zeros and then deletes this , this process is then repeated multiple times making any data on the drives impossible to recover
Data overwriters are the most common and favoured upon methods of secure data destruction, this method is used by ourselves , however on the occasion that the data bearing asset is faulty or of low capacity and we are unable to verify if secure data overwrite has been carried out successfully it will be physically destroyed.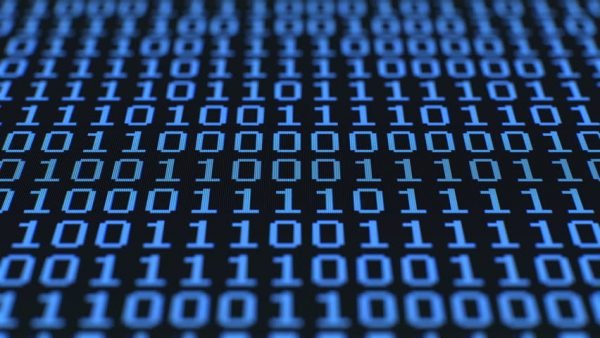 Software Destruction / Degaussing
Degaussing is traditionally used on hard drives to scramble the soft, virtual information stored there, similar to using data deletion programs.
A degausser is a device which erases data by reducing or eliminating information that is stored magnetically on your equipment. 
Degaussing requires the destruction company to know the exact magnetic field of each data bearing asset that is being degaussed in for the process to be carried out effectively and correctly. This makes degaussing more difficult and potentially less accurate than using a software overwriter.
We do not use this method as it is not possible to 100% guarantee the method of data destruction has been effective and therefore this is not a viable option for us . 
Physical Destruction / Shredding
Physical destruction & shredding is exactly what it says on the tin ! The data bearing asset is shredded into tiny pieces damaging the platters which mechanical hard drives contain and the chips which contain data from SSD drives.
This method is used across many IT recycling companies due to the speed in which hard drives can be processed, the hard drives are reduced to tiny pieces (similar to a paper shredder) making them physically impossible to re-assemble or recover any data.
The limitation to this method is the increased difficulty of being able to recover the precious metals which are contained within the hard drive once the device is shredded.

Physical Destruction / Dissasembly & High speed abrading
Physically destroying a drive is sometimes a must when the software methods fail, this could be down to a faulty hard drive leading to the uncertainty of if the data has 100% securely removed or the event a hard drive is simply too old and not worth processing this method will be favoured.
Unlike the shredding method above the disassembly method is a longer process but it enables the metals to be recycled correctly , you may be surprised to heard but a mechanical hard drive can contain steel , stainless steel , copper and cast iron.
Inside a mechanical hard drive it is the platters which contain data , these are removed from the drive during disassembly & put into our high speed abrading machine which scratches the disks , making the data impossible to recover and therefore physically destroying the hard drive. 
This is our tried and tested method which we implement on a daily basis on all collected assets .
You can also learn more about out secure data destruction services by clicking here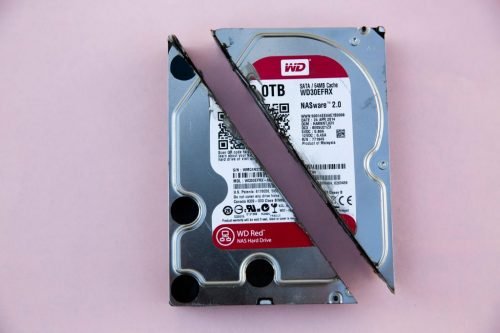 So the next time you upgrade your IT infrastructure, or dispose of any redundant IT assets and need a professional free solution to ensure complete secure data destruction has been carried out . Give us a call and we'd be happy to assist.
What Are The Benefits Of Secure Data Destruction?
Ready to get in touch ?
You can speak to us via live chat or by clicking the button below.
You can speak to us via Live chat, phone, or via the form on the contact page
Other news & related posts
An in depth guide explaining the different types of secure data destruction in the industry including the methods we use in-house ourselves.